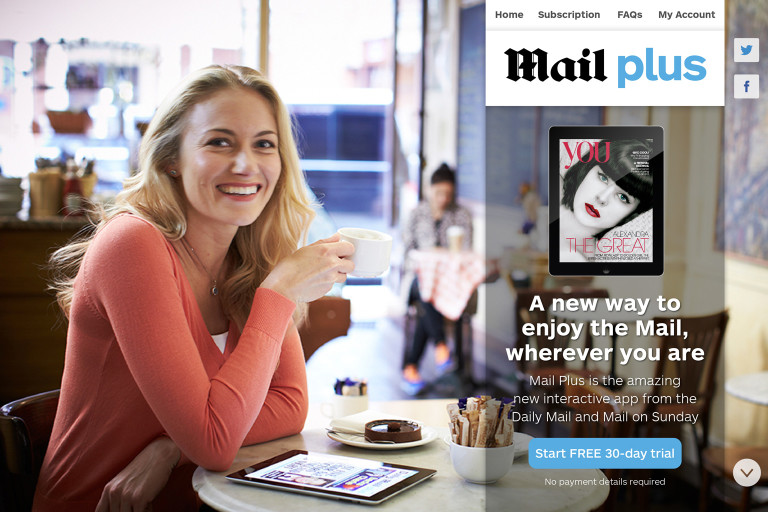 Drastically boosting conversion rates for Mail Plus.
Following success of our redesign of the Wowcher brand, which drove up user engagement and conversion rates; Brand42 were enlisted to apply the same solution to the Mail Plus brand.
This was an e-commerce project aimed at increasing the conversion rates of monthly subscriptions and enhancing the user experience by infusing it with a better reflection of the brand's qualities.

Brand42's relaunch, highlighted the features of the new Mail Plus app through effective graphics and familiar Mail newspaper branding. Moreover, the user experience and design language were synced to provide a seamless transition between the website and app.


The Mail Plus website relaunch creates a step-by-step user journey, taking the user through an intuitive sign-up process for the paid app. This design makes it reassuringly easy for older, more print-oriented Mail readers to get the paper they want on their tablets, therefore maximising paid subscriptions whilst decreasing drop-out rates.