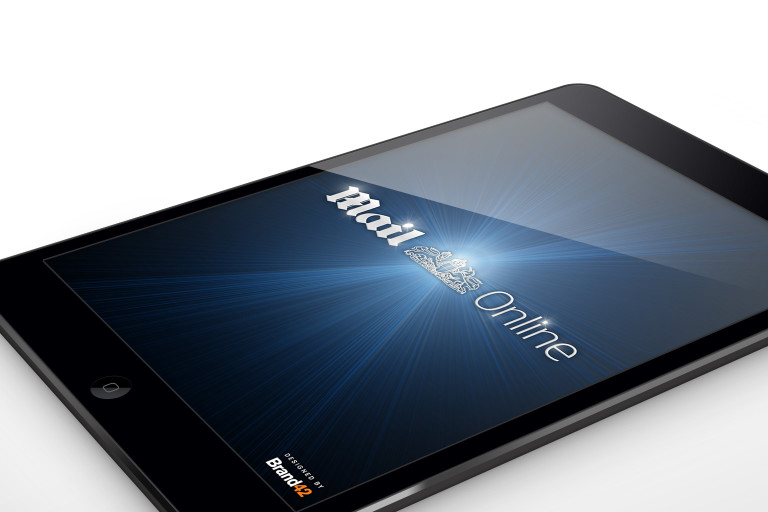 Creating the app that bridged the gap between the MailOnline and the DailyMail.
Awards

Challenge42
When the DMGT got in touch to ask Brand42 to build the Daily Mail iPad App, we agreed in a flash. The MailOnline had gone down an absolute treat and we were ready to sink our teeth into another project.
We were asked to create an app that bridged the gap between the MailOnline and the newspaper itself. The idea was to balance the look and feel of both into one merged design. Thankfully, we're digital acrobats so balancing wasn't too difficult.

The Big Idea
Simples. We create an exclusive ShowBiz channel to give the app a little red carpet zazz and then we tended to the footie fans. We built a sports channel complete with easily selectable icons of the Premiership football teams kicking along the page. We also included a 4 to 10 day weather section fuelled by global data and statistics from all over the world. If all else failed, we wanted give the old-school Brits a conversation starter.


Each channel utilised the exact same colour code as the MailOnline website but to give our users a swanky personalised experience, we made sure they could rearrange the channels icons in order of preference. This project was all about giving people those extra options.
Users could also navigate by image or through our video selection of the trending clips. And, just when we thought that was all the navigation excitement we could take, we added in a master head 3-dimensional coloured index of all the channels. Get browsing.
Awards Update
2011 - Gold and Grand Prix Appy Award