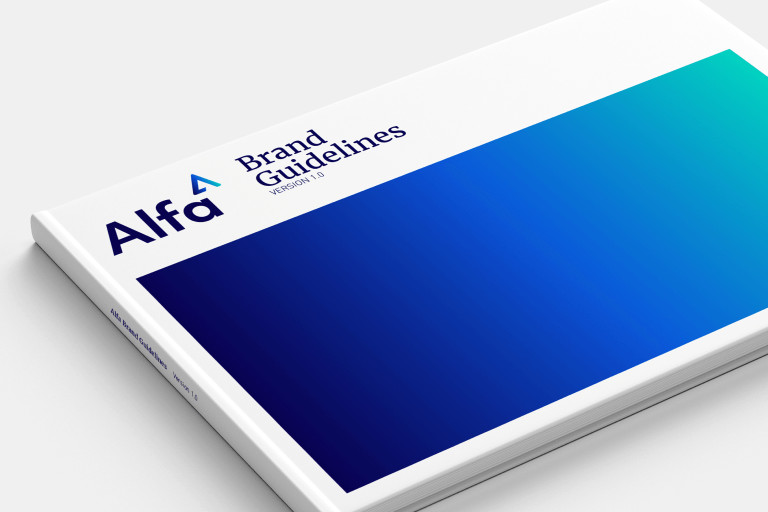 Defining the guidelines for Alfa's bold, new direction.
Alongside the creation of the corporate and investor relation websites, Alfa approached Brand42 to assist with the creation of brand guidelines for the newly floated Alfa, as part of it's strategic move away from CHP Consulting towards a product led brand.
The guidelines would need to cover everything from logo executions, colour palettes and typography, through to brand-specific iconography, photography and brand misuses.


With the three core colours already well established within the corporate website, we used this as a starting point from which to further visually establish Alfa as the number one choice in the market, whilst appearing as a dynamic, forward-thinking fin-tech brand.

We worked closely with Alfa's in-house creative team to ensure delivery of a guideline that would enhance and protect the Alfa brand and the fundamental characteristics of brand personality, whilst ensuring there was enough flexibilty for each area of the business to have it's own identity.