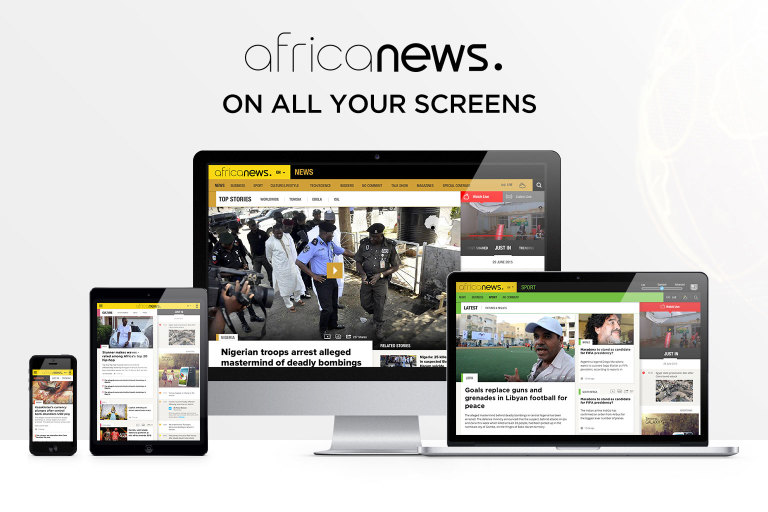 The first Pan-African news channel
Challenge42
Euronews gave us the brief to create and develop their new News platform: Africanews: bringing unbiased news to all of Africa. The media platform was designed to allow all views, voices, ideas and perspectives to be shown and heard. One vital element was to consider the user experience and the impact varied internet connections on mobile devices would have.

The Big Idea
Africanews, the user's clever, interactive friend. The Big Idea was to encapsulate the independence, character and control. This meant giving the user the power. he user to have full control of the functionality of the site through an 'experience selector', where they can turn up the visual and video resolution of the experience.. With the rise in the trend of internet browsing on mobile devices, we saw this as an important opportunity.

Depending on the type of internet connection, the user has the ability to select three different viewing options dependent on the bandwidth that is available. The options consisted of: Lite (lightweight experience with no image content only text), Standard (Containing Image and text) and Advanced (Video and motion)

Lets Get technical
The key element on the site is the control section, which is always active. This layer of the site acts as a passive user control where the user can control, share and set content types. The layout of the site is functional and clean, where it's all about the news you want, in the way you want it. The site delivers a rich but functional experience which is tailored to the device, and connection available.